KEYFACTS
System consolidation - you can only win
Time-to-market
Optimizing time-to-market will let you gain new customers without costly competitive concessions
Cost savings
Less is more when it comes to hardware count and cost efficiency


Flexibility
Easy upgradeability without disruption of the entire system gives you agility to innovate


Performance
Make best use of the computing resources, optimizing battery runtime and cost
Security
High security is not an option, it is a must in today's robotics applications
Reliability
Every second of downtime costs; more reliability will save real money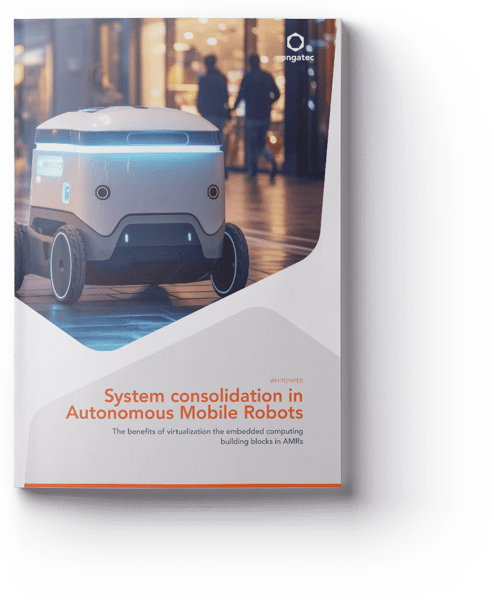 CONTENT
Why you should read this whitepaper
Get up to speed on system consolidation best practices

Learn how a hypervisor and Computer-on-Modules can solve robotics design challenges

Integrate superior agility and cost efficiency to gain competitive advantages

Discover an innovative and resource friendly development path for your next robotics solution




ABOUT THE AUTHOR
Exploit the power of expertise with
our skilled professionals
Systems Architect and Product Manager at Real-Time Systems
Timo Kühn
Timo has a long history in hypervisor technology and robotics since starting as software engineer at Kuka AG in 2005, focusing on real-time OSes and Windows real-time extensions. As a founding member of Real-Time Systems, he has been responsible for the development and architecture of the core components of the RTS Real-Time Hypervisor. Timo has studied Information Technology and holds a degree in engineering.
WHITEPAPER-DOWNLOAD
Download the whitepaper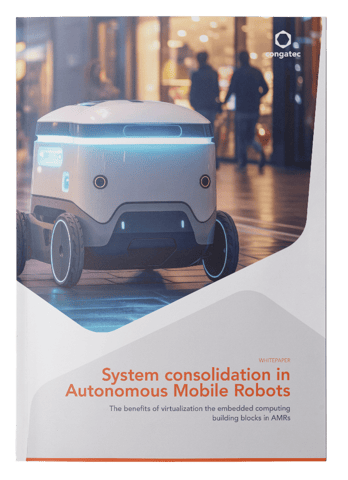 This is how you get your personal copy of the whitepaper:
1. Fill out the form and click on "Get Whitepaper".
2. Check your email and confirm your email address.
3. You will receive an email from us with the link to the whitepaper.